Seminary of the Southwest Announces Completion of
Forming Leaders At the Frontier: Campaign for Southwest
Transformational Fundraising campaign exceeds goal of $20,000,000 to modernize spaces, build scholarships, and ensure future fiscal stability.
Austin, TX — Seminary of the Southwest (Southwest) announces that it has surpassed the $20,000,000 fundraising goal for Forming Leaders At the Frontier: Campaign for Southwest, the initiative to modernize Southwest's learning and teaching spaces, enhance scholarship endowment to reduce student debt, and invest in fiscal stability to meet long-term operating needs. 
In April, 2020, the Mabee Foundation committed to grant $750,000 to complete the $20,000,000 goal if Southwest could reach $19,250,000 within one year – a benchmark which was achieved in early February, 2021.
"It is with profound joy and gratitude that we announce this achievement. The success of this campaign is a testament to the effort of our volunteers, the extraordinary generosity of the board of trustees, alumni/ae, parishes, dioceses, foundations and friends, and to the compelling vision of forming leaders for the advancement of God's mission,"  said the Very Rev. Cynthia Briggs Kittredge, dean and president of Seminary of the Southwest.
Based on the Campus Master Plan Southwest created in 2016, Forming Leaders At the Frontier: Campaign for Southwest had three (3) transformational goals designed to enrich Southwest's well-respected curriculum and provide modern, 21st century facilities and resources that match the trademark academic rigor at Seminary of the Southwest. The $20,000,000 raised will provide:
$18,000,000 to upgrade and modernize learning spaces, and digital resources
$1,000,000 to increase access to scholarships
$1,000,000 to ensure financial strength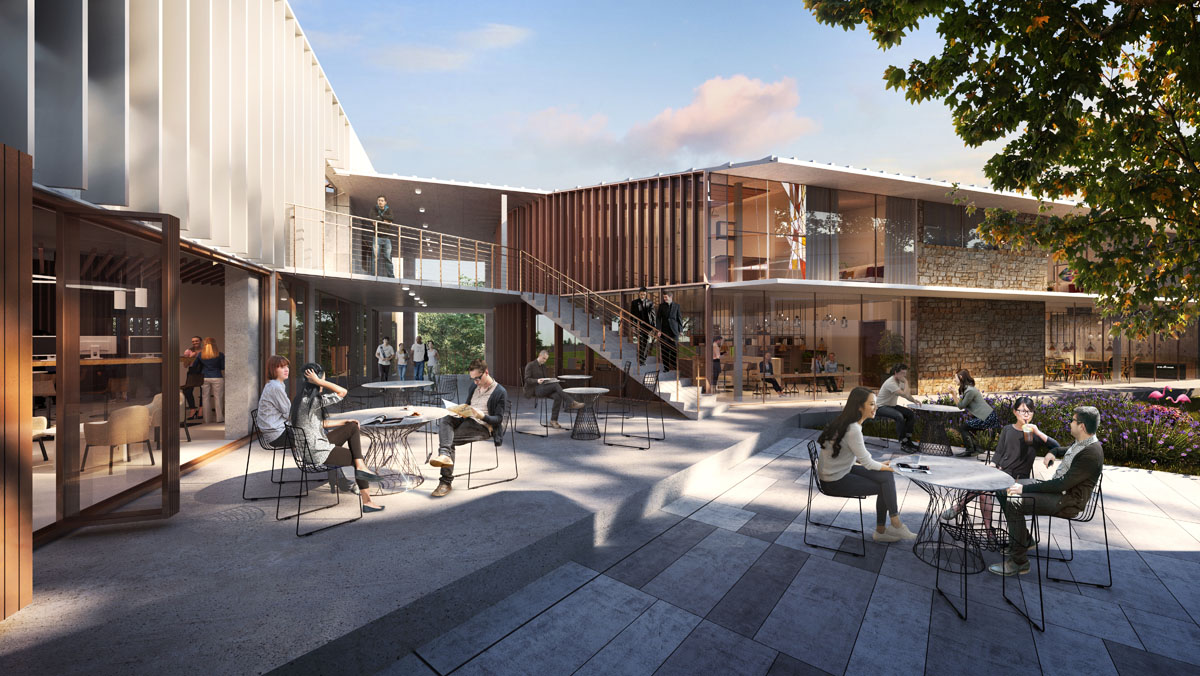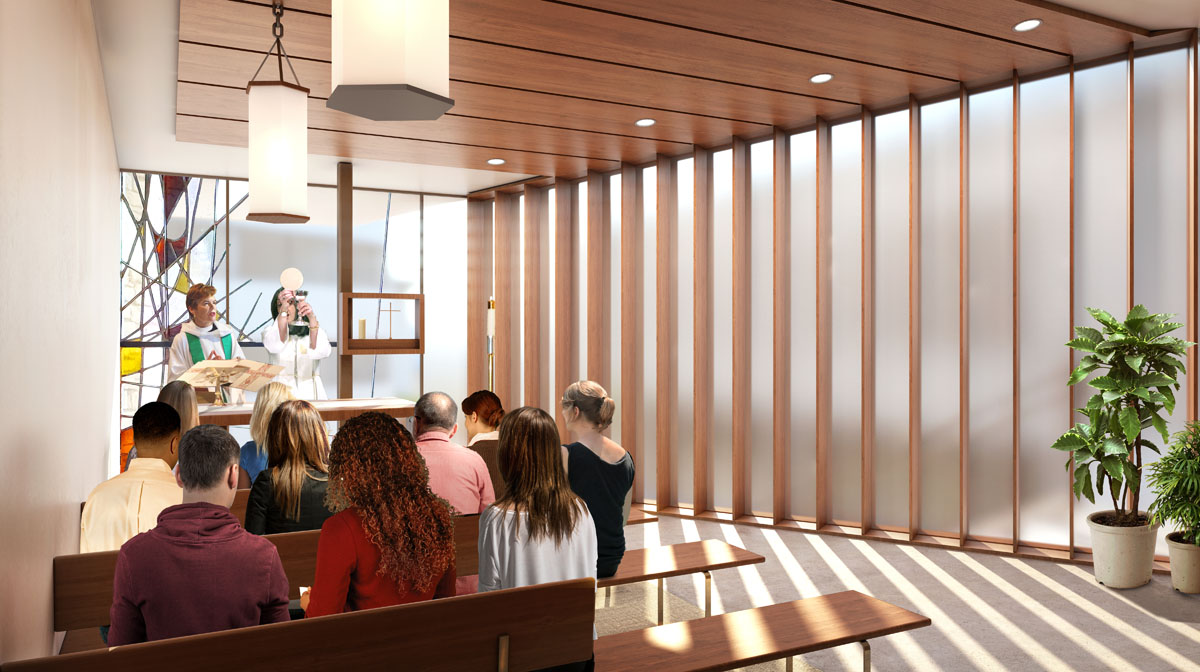 "This is a wonderful and an exciting day for our church and world. The work of forming leaders committed to Jesus and his way of love in this new frontier of the 21st century is nothing less than helping our society and world to resemble something closer to God's dream for us and all creation. In a sense this is one way to put feet on the prayer Jesus taught us when he said, thy kingdom come, thy will be done on earth as it is in heaven. And that's a wonderful and exciting day for the church and the world,"  said Honorary Campaign Chair, the Most Rev. Michael B. Curry, presiding bishop and primate of The Episcopal Church.
As the largest and most comprehensive capital improvements plan in Southwest history, Forming Leaders At the Frontier will transform the existing Booher Library and academic building into a teaching complex that will become the hub of education on campus. New study spaces, conference rooms, and audio and video recording studios will reflect advances in pedagogy. The technology hub will centralize information technology support services and house multimedia learning studios for students to practice chanting liturgy, review recorded curriculum and lectures, and enhance preaching and presenting by integrating technology into sermons and presentations. 
New outdoor and indoor gathering areas will provide spaces for community events, including theological lectures, musical performances, and visual art exhibits. Spacious, renovated classrooms will enhance Southwest's collaborative learning style. Modernizing and upgrading the building will result in reduced repair and maintenance costs. 
Construction on the new facility will begin in Summer 2021.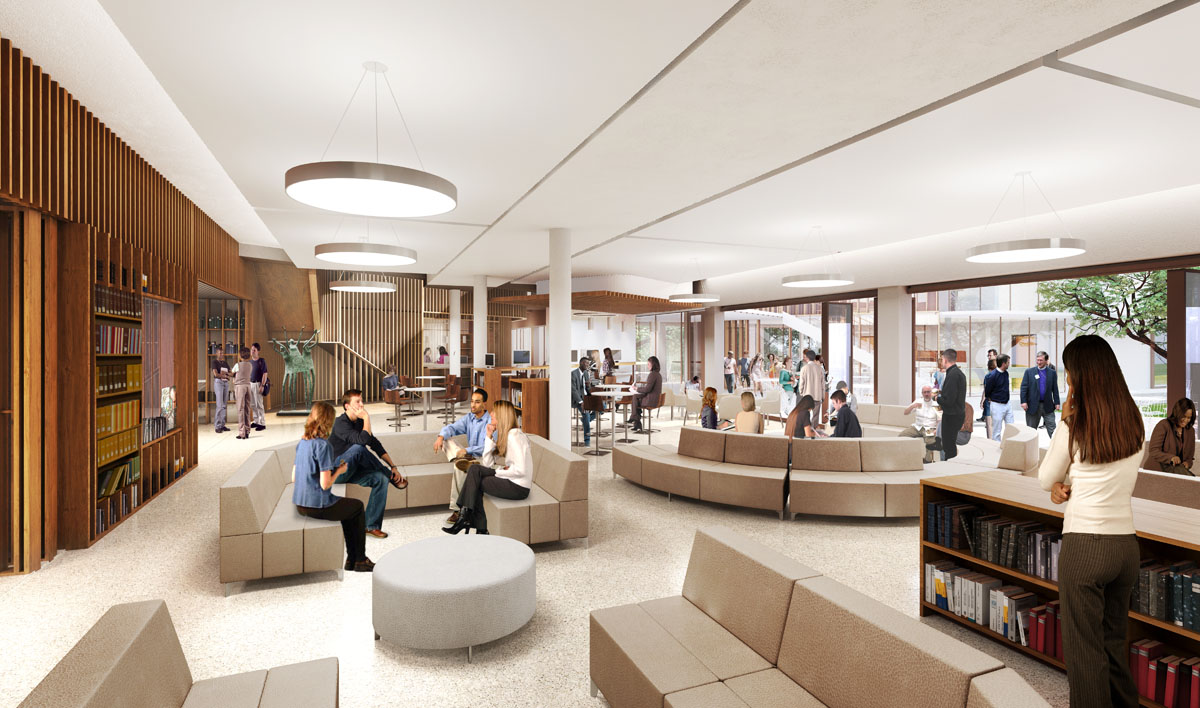 "Remember it is not the work or the campaign that is the miracle. It is the people, the students, faculty, stewards, staff, and seminary family that are the miracle. For in each of us we have seen God work in this campaign. Thanks be to God!" said the Rt. Rev. C. Andrew Doyle, IX Bishop of Texas and Campaign Tri-Chair.
The campaign featured many notable achievements, including the engagement of 107 fundraising volunteers whose indefatigable service to the campaign led to broad and generous support from the community through gifts from individuals, parishes and dioceses across the country. 
"I'm grateful for the remarkable and generous response to this campaign. $20 million in gifts from all over the country to Seminary of the Southwest represent a significant investment in the future. This project will enable the seminary to continue forming leaders for ministry, service and healing in churches, their communities and positively impacting our entire society," said Kenneth M. Jastrow, II, Former Chairman and CEO, Temple-Inland Inc. and Campaign Tri-Chair.
Southwest has a comprehensive campaign webpage, www.campaignforsouthwest.org, which features more information about the campaign, renderings of the envisioned spaces, ways to pledge support, stories from current donors, as well as a video featuring leaders from across The Episcopal Church speaking to the importance of the campaign.